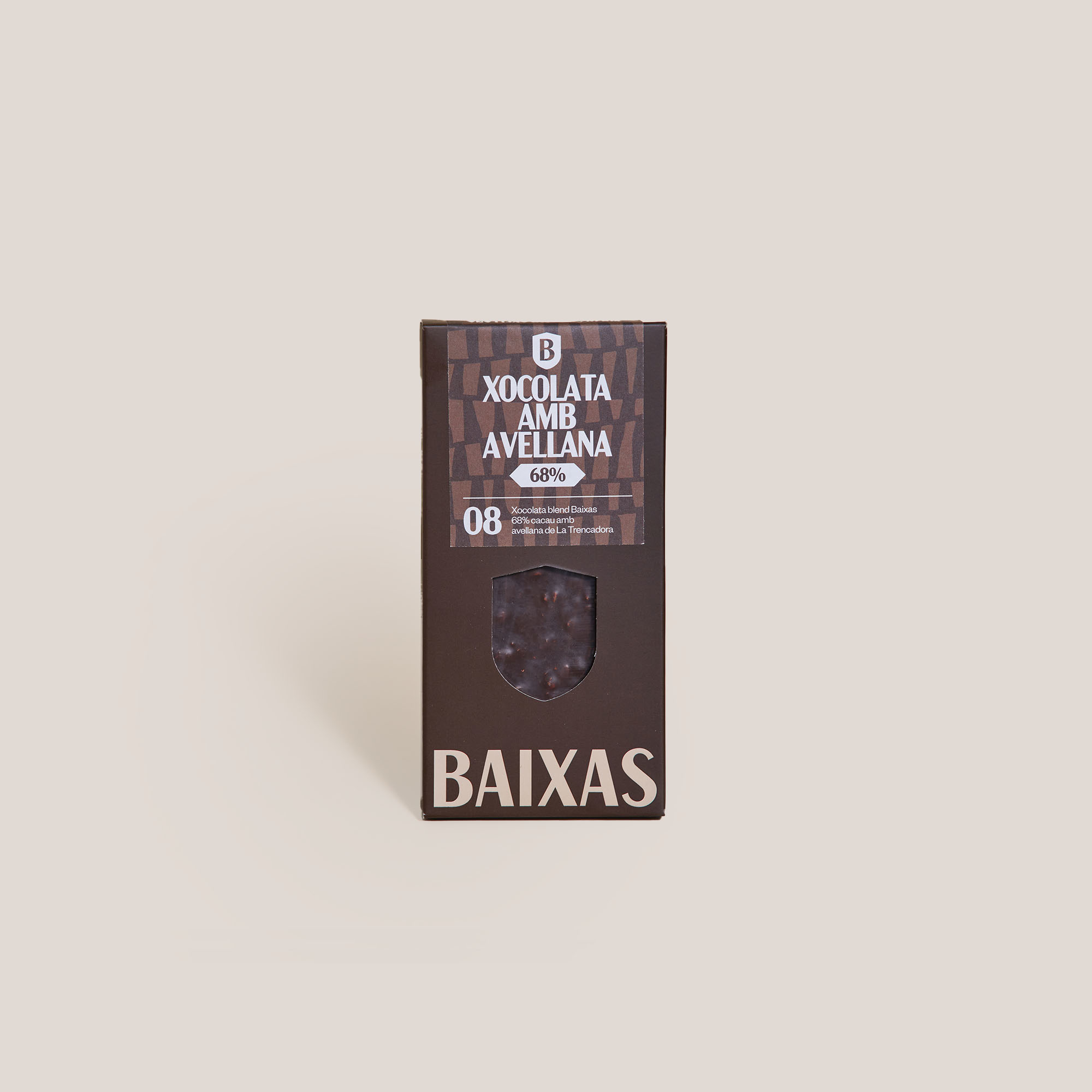 Chocolate bar with hazelnut
5,20€
Bar 68% dark chocolate cocoa with hazelnuts.
ALLERGENS: Gluten, lactose, egg, nuts and traces of soy.
The chocolate bar with hazelnut is an authentic 68% cocoa dark chocolate delight with the exquisite touch of hazelnuts.
The blend is made with 68% Valrhona chocolate and toasted hazelnuts. The combination is classic and fascinating. The intensity of the chocolate contrasts with the roasting of hazelnut and confers a book symbiosis.
The presentation of the bar of chocolate with hazelnut looks modern and attractive. At first glance we can see the relief of hazelnut, a real temptation.
It is ideal to enjoy at any time of the day. As a gift, chocolate with hazelnut pleases everyone very much. Perfect for a table lamp, break it and go spicy. To combine it with a croissant is simply wonderful. It is very versatile, it offers many possibilities. Enjoy your meal!
To enjoy it at Baixas The Barcelona chocolate shop that will not leave you indifferent. Enjoy your meal!
Place the order 48 hours in advance.
Option of collection in shop or home delivery from 40€.
Free shipping for orders over 60€.
Home deliveries to: Barcelona, l'Hospitalet de Llobregat, Badalona, Santa Coloma de Gramanet, Sant Cugat del Vallès, Cornellà de Llobregat, Sant Boi de Llobregat, El Prat de Llobregat, Esplugues de Llobregat, Sant Feliu de Llobregat, Sant Adrià de Besòs, Sant Joan Despí and Sant Just Desvern.
Call the shop if you want to ship to another municipality or for any other question.